CEEC (Conseil Européen des Economistes de la Construction or The European Council of Construction Economists) is the European knowledge hub for construction economists. CEEC links professionals in Europe to share relevant best practises, information and experience and promotes the profession of construction economist, common knowledge and international standards.
You can participate in our activities by contacting first your nearest member organisation.
CEEC VISITS CAATEEB IN BARCELONA
At the end of October the delegates of CEEC were received by member organisation Collegi d'Aparelladors, Arquitectes Tècnics i Enginyers d'Edificació de Barcelona (CAATEEB). Besides interesting presentations on BIM on Friday afternoon, the attendees visited an office building project and Camp Nou. Here they were informed on the way BIM is used at the enlargement of the stadion premises. A very special and interesting part of the program was the visit to La Sagrada Familia with an introduction on the construction of the towers of Gaudi's masterpiece.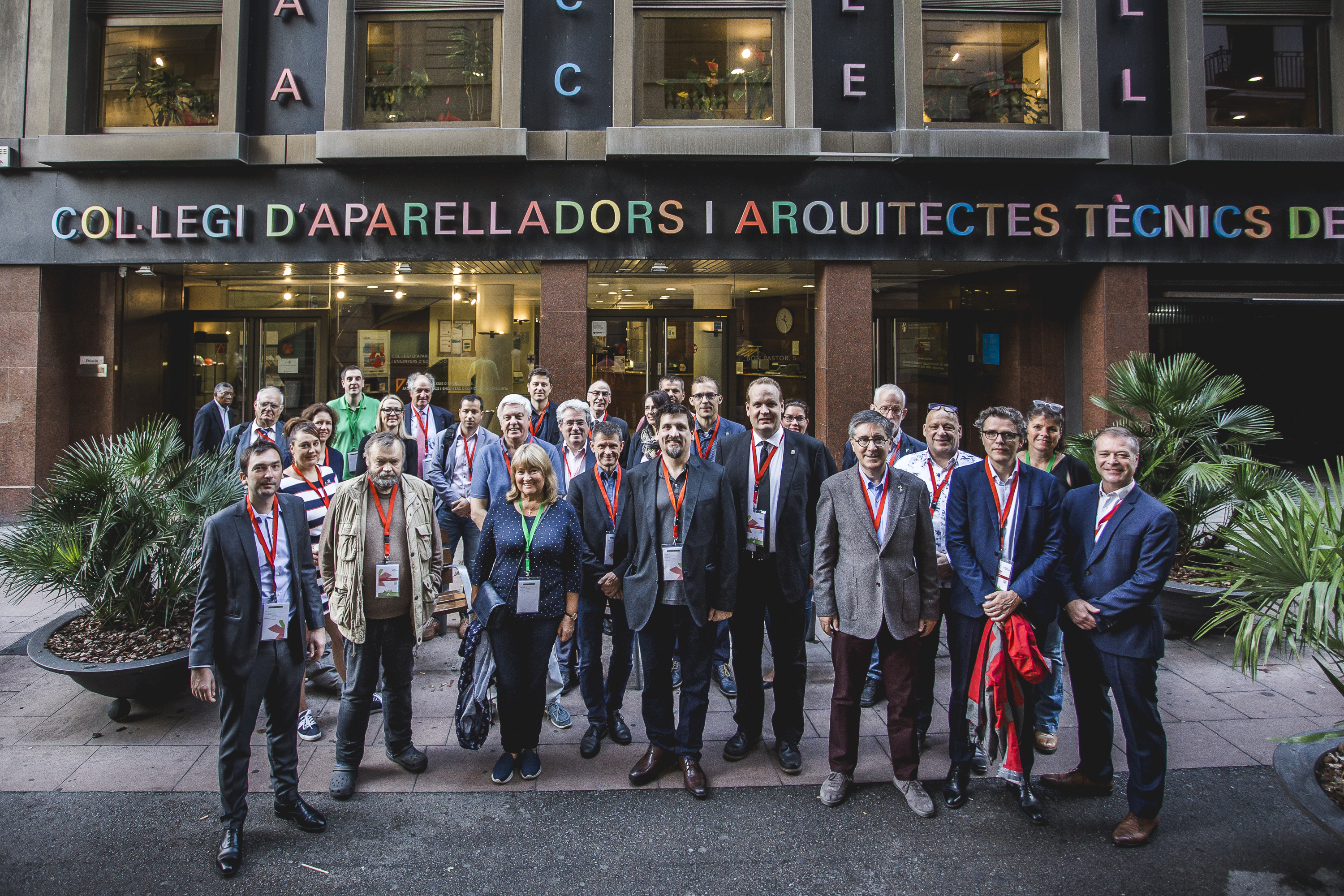 CONSULTATION FOR ICMS 2ND EDITION
Since publication in July 2017, the International Construction Measurement Standards (ICMS) have provided a single methodology for reporting, grouping and classifying construction project costs. In response to industry feedback following the publication of the first edition of ICMS, the ICMS Coalition have introduced and are seeking feedback on a second edition which incorporates life cycle costs. The second edition will enable practitioners to classify costs across the whole project life cycle, eliminating inconsistencies and discrepancies when accounting, comparing and predicting project finances.
The consultation closes on 22 March 2019.
NEWSLETTER CEEC
Two times a year CEEC releases a newsletter. Click here for the latest version, November 2018.
ICMS LAUNCHED IN VANCOUVER
In 2017 the International Construction Measurement Standard (ICMS) was launched. This new ICMS standard enables, for the first time, better comparison in order to improve investor confidence and attract more private sector funding.