TWO MEETINGS A YEAR
CEEC holds a general assembly bi-annually in various cities in Europe, where the many issues concerning the construction economist are debated and a number of projects promoted.
Two times a year General Assembly.

Visiting an interesting project in another country.

Updates on the projects where CEEC is involved in.

Get together with colleagues from other countries in an informal setting.
The meeting in May 2021 will be held online with a webinar, organised by MANECO, Switzerland on 6 May 2021 and the CEEC General Assembly on 7 May 2021.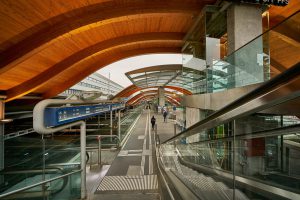 MEETING 6 AND 7 MAY 2021 ONLINE
The next General Assembly and meeting of CEEC will be held online. On Thursday 6 May MANECO, Switzerland organises a webinar (ZOOM) from 13.50h until 17.10h CEST.  A day later, on Friday 7 May,  from 14.50h till 17.10h CEST the General Assembly of CEEC will also take place through ZOOM.
REVIEW CEEC GENERAL ASSEMBLY 23 OCTOBER 2020
On Friday 23 October, CEEC held their second online General Assembly in 2020, with 23 delegates joining the meeting via Zoom. Subjects that were discussed included the relationships with organisations outside of Europe and the status of the various working groups (on promoting the role of the construction economist, Knowledge & Standards, Link professionals and Dashboard). Also, the online PAQS webinar on 27 August was reviewed. A number of CEEC delegates attended this virtual PAQS seminar on the subject of construction claims connected to the COVID-19 virus, with a particular focus on the contractual position on extension of time claims. The content was excellent and well received by the considerable number of people attending. PAQS delegates themselves also reported on the impact of the virus on construction activity in their member country and the prospects for recovery into 2021.