WHAT WE STAND FOR
There are over 100,000 members of organisations representing the discipline of the construction economist in Europe, whose education, training and professional standards are supervised by professional bodies, the principal ones being members of CEEC. Those bodies constitute the membership of the CEEC.
The profession of construction economist has developed along different lines in each of those European states and through the CEEC the profession exchanges information, research, knowledge and practical experience in order to promote best practice. The CEEC works closely with contractors and their clients and with our professional colleagues in the related disciplines of architect, engineering, building surveyors, building control inspectors and project managers and in particular with the European Association of Building and Construction Experts (AEEBC).
Among the primary aims of CEEC are to:
Establish guidelines for the definition, content, practice and supervision of construction economics
Co-ordinate working methods
Facilitate the exchange of information and experience
Promote basic and continuing education of construction economics
Promote the furtherance of the profession of construction economist
The profession in Europe has greatly benefited from the pan-European membership and continues to develop its uniquely practical contribution to ensure value for money at all levels of the construction industry
The present work programme of the CEEC ensures that matters of concern to those whom construction economists serve are addressed in the most effective and professional manner
DENMARK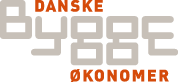 DANSKE BYGGEØKONOMER
FRANCE

UNTEC
IRELAND

DUBLIN INSTITUTE OF TECHNOLOGY
IRELAND

SOCIETY OF CHARTERED SURVEYORS
THE NETHERLANDS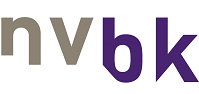 NEDERLANDSE VERENIGING VAN BOUWKOSTENDESKUNDIGEN
SPAIN

CONSEJO GENERAL DE LA ARQUITECTURA TÉCNICA DE ESPAÑA
SWITZERLAND

MANECO
UNITED KINGDOM

RICS
UNITED KINGDOM

BUILDING COST INFORMATION SERVICE
SPONSORS
The CEGA Competition, held once a year, is sponsored by Saint Gobain.
The operation of CEEC is funded by its members but we have sponsorship opportunities to support our project and education initiatives. If you would like to discuss sponsorship of our current or future projects please contact the General Secretary, info@ceecorg.eu